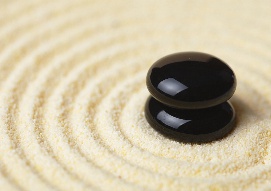 Paul J. Sturmer, Ph.D.
Licensed Psychologist

12 Waterboro Rd
Alfred, Maine

I currently provide individual therapy and couples / marriage therapy for adults and adolescents. I have experience with a wide range of problems that people have brought to treatment including

- anxiety disorders such as panic, obsessive-compulsive behavior, post-traumatic stress, and general anxiety
- mood disorders such as depression and bipolar disorder
- impulse control disorders such as anger management and attention deficit disorder
- gay/lesbian/bisexual/transsexual issues
- grief and loss
- general problems adjusting to difficult situations such as divorce, job loss, relationship problems, etc.

I schedule 45-50 minute sessions (a therapy hour). We can use a set day and time if that's mutually agreeable or we can schedule as we go. I meet people every one to four weeks depending on factors such as need, time demands, finances, etc.

My office is located in a professional building that is handicap accessible.