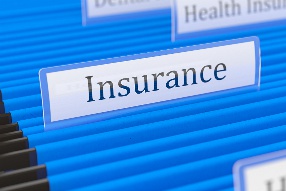 Paul J. Sturmer, Ph.D.
Licensed Psychologist

12 Waterboro Rd
Alfred, Maine

My fees are as follows:
- $150 for the first appointment
- $120 for following 45-50 minute appointments
- $70 for following 30 minute appointments
- $120 per hour for other professional services you request that involve sizable amounts of my time not covered by insurance
- $40 missed session fee.

Insurance currently accepted:
- Medicare - Mainecare - Tricare - Anthem Blue Cross/Blue Shield - Harvard Pilgrim / United Behavioral Health
- Aetna - Cigna - Maine Community Health Options - Martin's Point - Beacon / Value Options - Health Plans Inc.

If you lack insurance and are struggling with finances, we can set an acceptable fee. If you have insurance that I bill for services, I am not allowed to waive or adjust your portion of the fee (i.e., deductible, copay, or coinsurance). As a general rule, I will collect insurance information from you over the phone before our first appointment to verify your mental health coverage. It is important that you also find out what mental health services your insurance policy covers. Managed health care plans sometimes require referral or authorization before they provide reimbursement for mental health services.